News
Second life for the former Labarde landfill in Bordeaux, France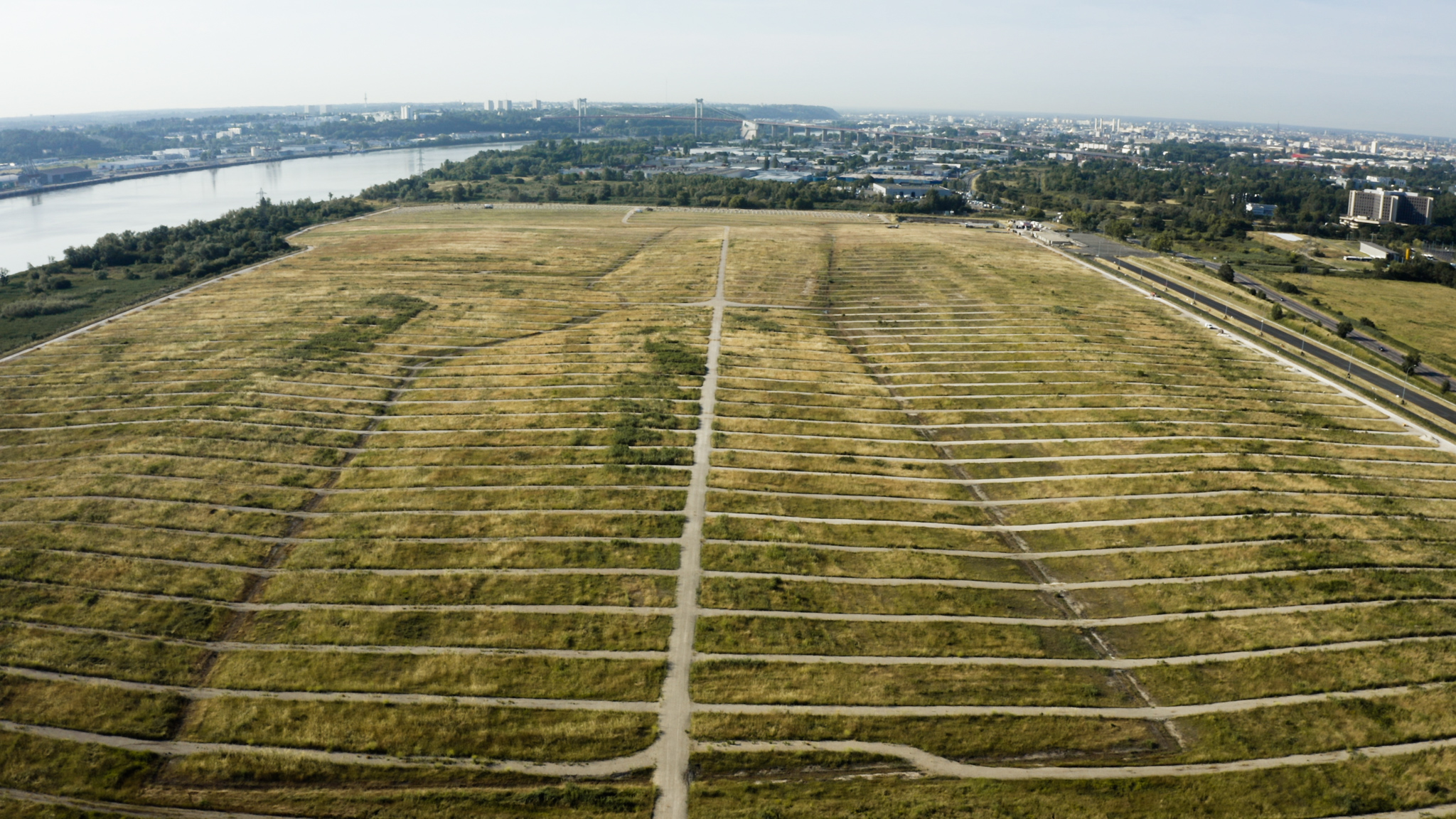 By the end of 2020, the former Labarde landfill in Bordeaux will have become one of the largest photovoltaic solar power plants in France. By participating in the construction of this future power plant on behalf of JPee, Omexom is also contributing to the development of the area by giving a second life to a degraded site.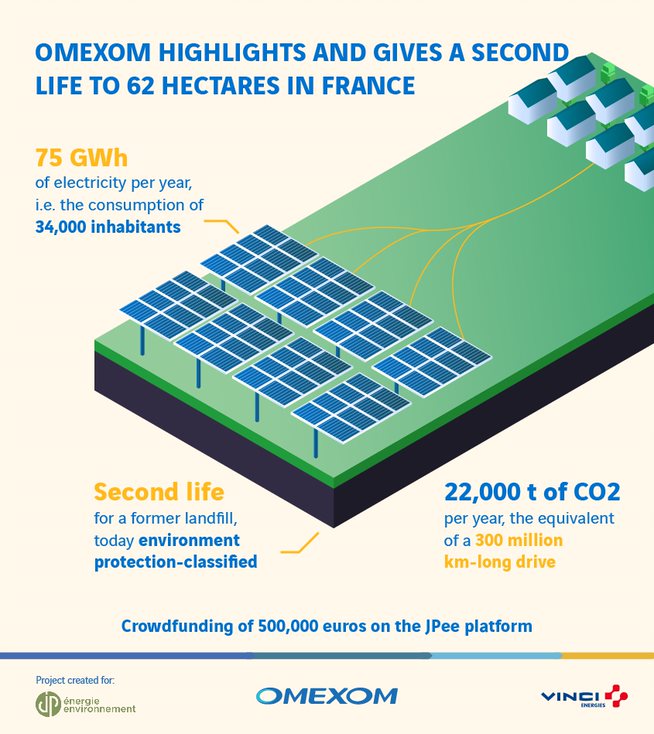 As Bordeaux City Hall reminds us, the site, which covers about 70 hectares, is a "facility classified for environmental protection (ICPE) [site presenting a significant risk of soil pollution] by a prefectural decree that prohibits all construction and all activities non waste-related. Thus, the former landfill can neither be transformed into a building zone nor an agricultural zone, hence the idea of enhancing this site by contributing to the objectives of energy transition.
With a capacity of 60 MWp, the future power plant will produce 75 GWh per year, enough energy to supply 34,000 inhabitants. In addition, thanks to this new power plant, 22,000 tonnes of CO2 emissions will be avoided per year, the equivalent of 300 million km-long drive.
In order to involve the population in the success of this project, JPee launched a participative financing operation on its own JPee Eco Epargnants platform (www.jpee-eco-epargnants.fr). The collection of funds made it possible to reach the objective of €500,000, and was reserved for individuals and local authorities in the department where the project is located (the Gironde) and neighbouring departments: Charente-Maritime, Dordogne, Lot-et-Garonne, Landes.
The first two phases of the project will start this summer, with commissioning scheduled for December 2020. The third unit will be connected to the network in 2021.