News
Development of residential areas in Duisburg-Huckingen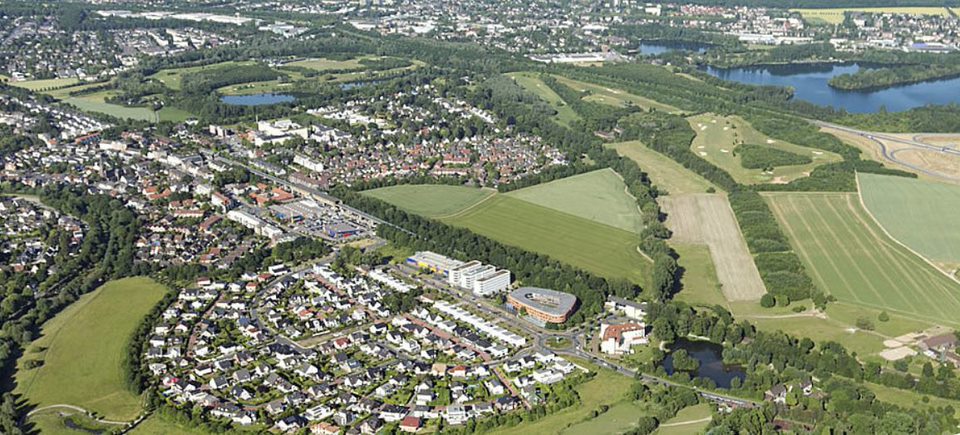 Three business units from Omexom in Germany have been awarded a joint contract to develop a new 170,000 sq. m residential area with 30 housing units in Duisburg. The project includes preparatory work, installation of the district heating system, electrical works, connection to local substations and to the grid, a new gas pipe, installation of LED lighting system.
Electrical work
Preparatory work for the construction and the first phase of the heating network installation work are underway. The electrical work includes the laying of 6.5 km of low-voltage cables and 1.6 km of medium-voltage cables.
In addition, several low-voltage distributors will  be connected to two local  substations and to the grid, in close consultation with the company Netze Duisburg. In addition, an empty broadband access (FOC) route will be created using fibre optic technology, already including the distribution technology.
Gas pipeline and street lighting
The teams are laying a new gas pipe to supply a combined heat and power unit: its waste heat will be used to supply district heating to the residential units on a stand-alone supply basis. 2.5 km of DN50 to DN125 pipes will be laid for this purpose. Meanwhile, 1.7 km of new HDPE water supply pipes will be laid.
The new district will be lightened by almost 160 LED lights, for which approximately 5 km of cables will also be laid. The teams will provide temporary lighting during the construction period.
The project will be completed by the end of 2021.