Omexom has the skills to deliver a comprehensive project, encompassing all phases – innovation, feasibility, design, build and maintenance.
Reducing the total capital and operational expenditure of distribution networks while improving the safety, the security and the carbon footprint of the network is the key challenge driving Omexom's offers.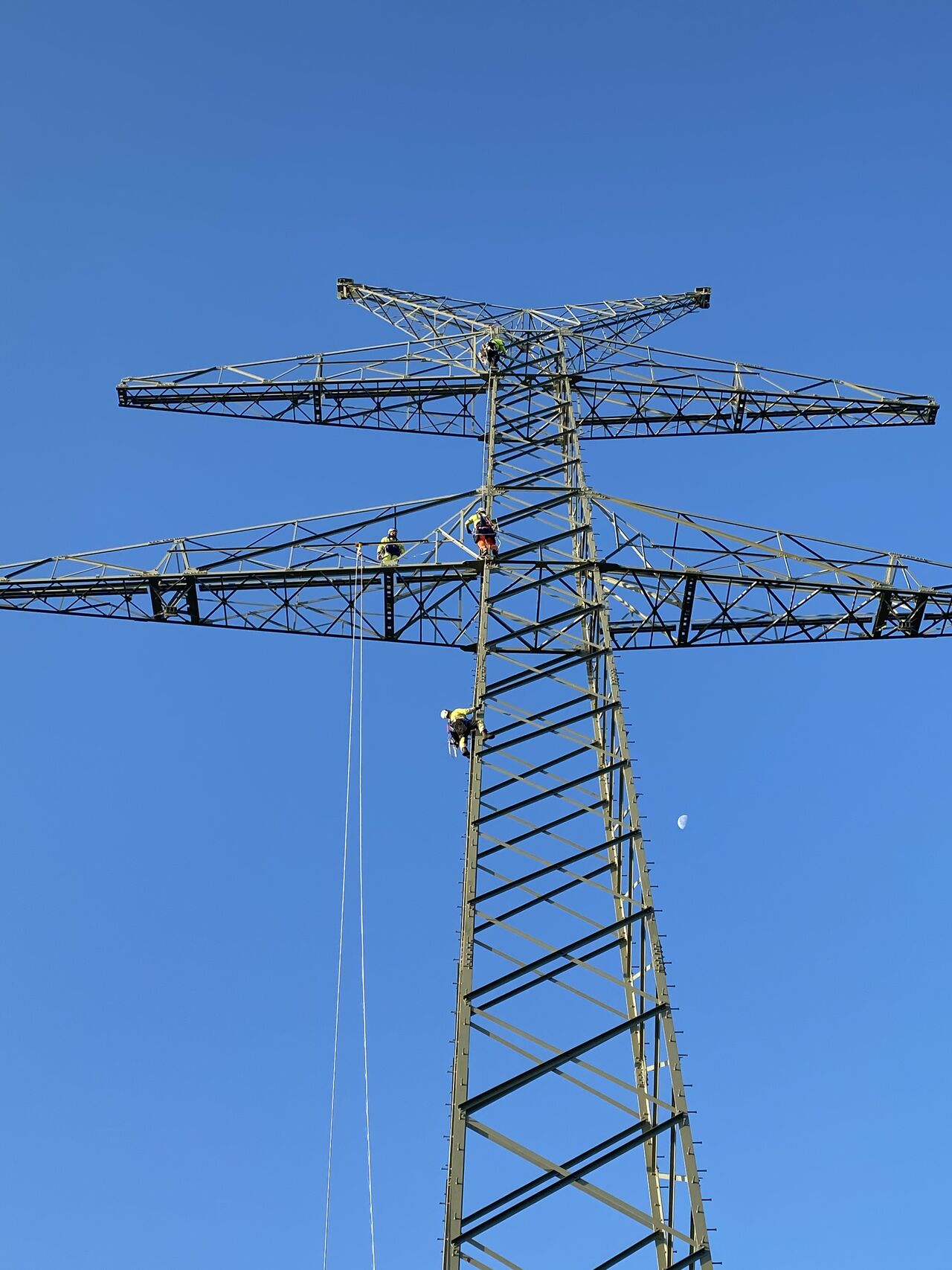 Reducing the total capital and operational expenditure of distribution networks
Distribution System Operators (DSO) are faced with the challenge of changing costs related to the operation and maintenance of their assets. Preventive maintenance programs are evolving towards increasingly predictive models. With custom-made offers, Omexom proposes to its customers a large range of solutions such as:
Asset inspection​
Dispatch center
Live line work
Predictive maintenance​
The aims are always oriented towards:
Extend the life of their assets
Reduce or avoid outage time
Optimise resources
Improving Safety & Security
Networks can be seriously damaged during major climatic events or other external incidents (e.g. road accidents). To ensure continuity of service, managers must secure, repair and return infrastructure to service as quickly as possible.
Answer to major incidents
Omexom response teams' are available to deal with major incidents
Response monitoring indicators and incident response time​
Equipment and materials optimised for different types of incidents​
Training and monitoring of teams with an in-house training centre​
Accompany DSOs
The permanent search for synergies and an ever-growing business network afford Omexom the tried and tested expertise to accompany DSOs in the expansion, upgrade and maintenance of their distribution networks, from regulator stations all the way to the meter. Omexom proposes to retailer the following services:
Meter exchange and installations (AMR/ERT)​
Meter reading services​
Customer service disconnects & turn-on​
Call center: scheduling appointments & dispatch
Reducing carbon footprint
The development of embedded or decentralised generation (wind, solar, etc.) and new uses (auto-generation, electromobility, etc.) is changing the role of distribution networks, which now collect the energy produced by the smallest generating facilities. With the growing need for renewable energies, the number of generation facilities and the demand for connection has increased considerably in recent years. Omexom proposes to its clients a holistic approach to integrate the new sources of energy: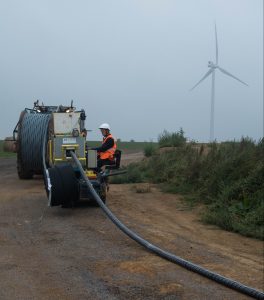 Studies and connection works for renewable energy projects (wind, solar,…)​
Realisation of civil engineering works: ​

roads, fences, gates, ​
foundations (soil reinforcement)​

Installation and connection of delivery stations​
Georeferenced surveys​
Our main customers
Omexom works with local authorities and Distribution System Operators across the world. We're involved in setting up electricity distribution networks to provide energy to both rural and urban areas. We work across every sector of the distribution chain from design and engineering, through routing and planning.
News related to Distribution
Download the Distribution brochure
View more of our expertise