News
Omexom in Sweden reduces environmental impact in distribution project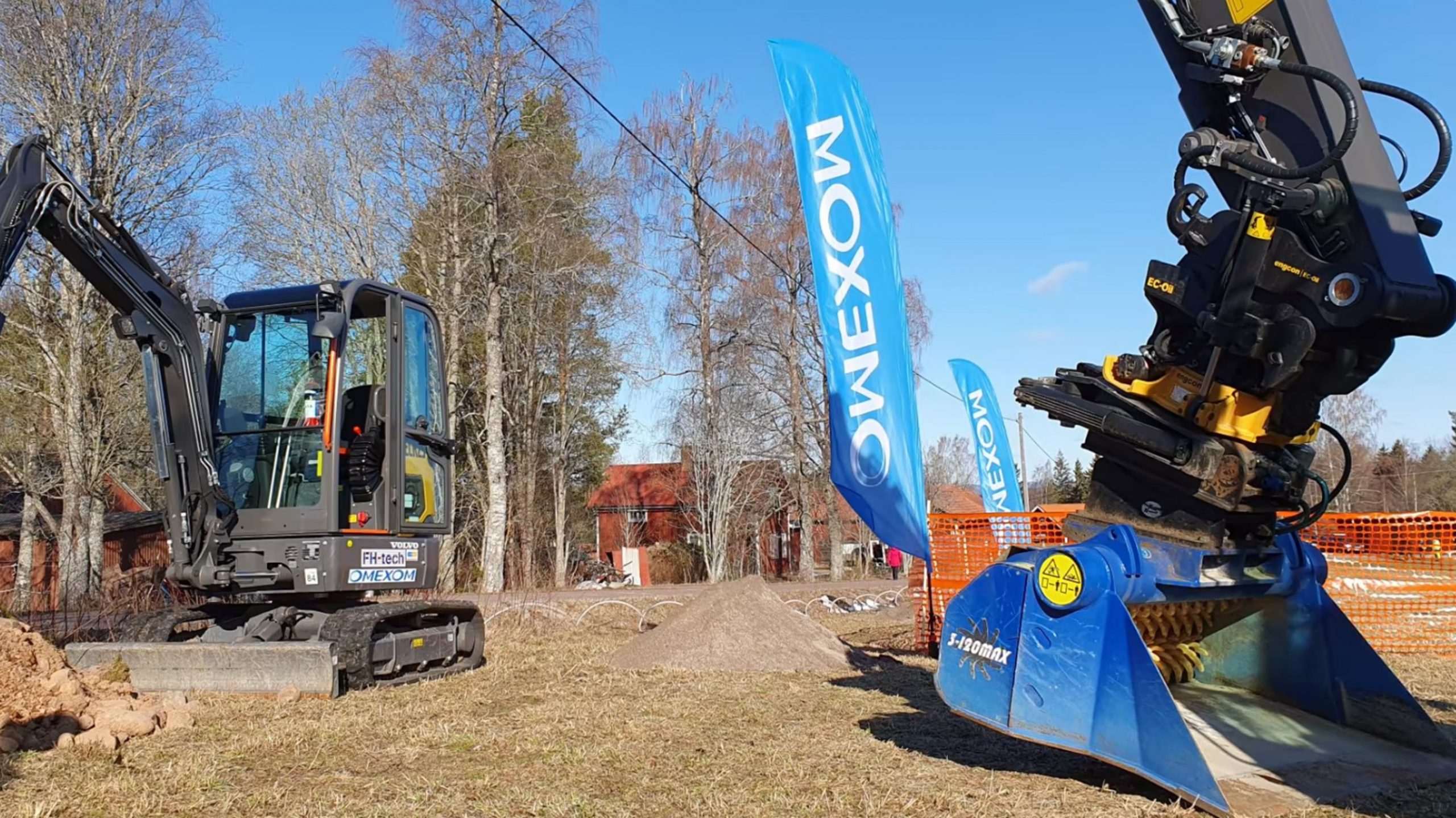 'Groundbreaking' takes on a new meaning at an underground distribution site for Omexom in Sweden:  the business unit and its project partners have inherently redesigned the project to adopt a comprehensive environmental approach.
Together, they developed several concrete measures to achieve tangible improvement in all three areas that form the basis of VINCI's environmental ambition: Climate, Circular Economy, and Biodiversity.
The project began as a routine contract to modernise the local electricity supply network near Oljonsbyn, in central Sweden. The scope consisted of replacing the vulnerable overhead line system with an underground network. Burying the cables makes the network less sensitive to the weather and secures the electricity supply for residences and businesses in the area. For this turnkey contract, Omexom in Sweden is responsible for the planning and preparation, all ground and excavation work, as well as commissioning of the completed electrical installation in the project.
Before the project started, the project partners, client Ellevio and cable manufacturer NKT, with encouragement from Omexom, recognised the importance of minimising their ecological footprint. From there, it has evolved into an ambitious endeavor aimed at enhancing sustainability and reducing environmental impact.
Discover the project in video
We are happy that we are given another assignment where we can contribute to the work of renewing and improving socially important energy infrastructure and that this time it is done with an extra big environmental mindset.
Dan LUNDIN
Business Unit Manager at Omexom Sweden
Adopting measures to reduce the environmental impact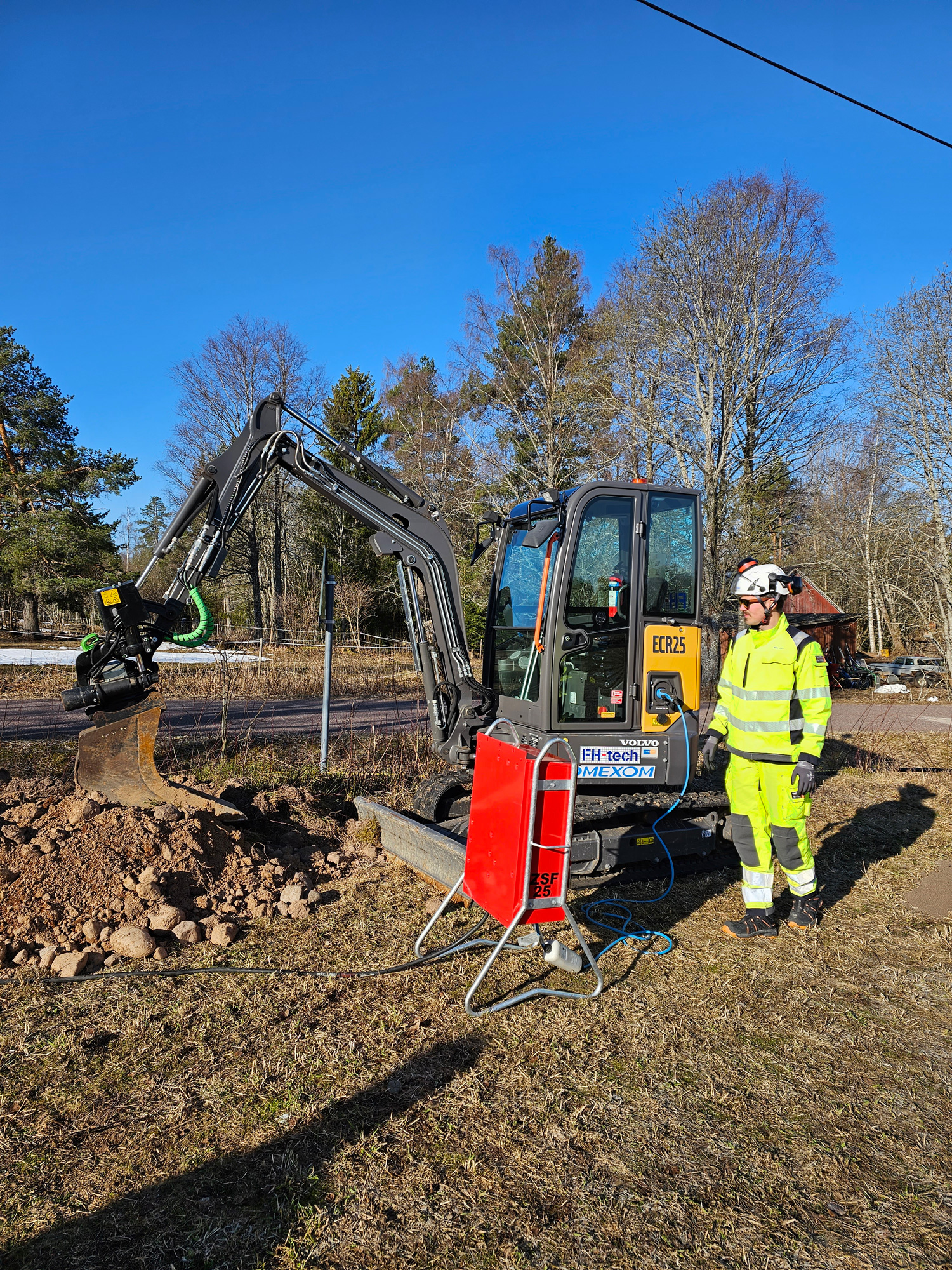 This pilot project includes several concrete measures to reduce its environmental impact:
Using electrical excavators wherever possible, as well as fuel derived from biological sources for larger machinery. This results in a reduction of CO2 emissions by 80 to 90% compared to conventional diesel-powered excavators.
Sieving, sorting, and reusing excavated material directly on site. This reduces transportation and diesel consumption.
Employing a fully electric fleet, resulting in a remarkable 95% reduction in direct emissions from vehicle use.
The project's CO2 emissions will be monitored using an Omexom in-house tool.
The layout of the project has been designed with the aim of including all of the areas that form the basis of Omexom's sustainability work – Climate, Circular Economy and Biodiversity. The goal is of course to have as little negative impact on nature and the environment as possible and to promote positive and improving measures.
Kim OKFORS
Innovation & Environment Manager at Omexom Sweden
Promoting biodiversity in the area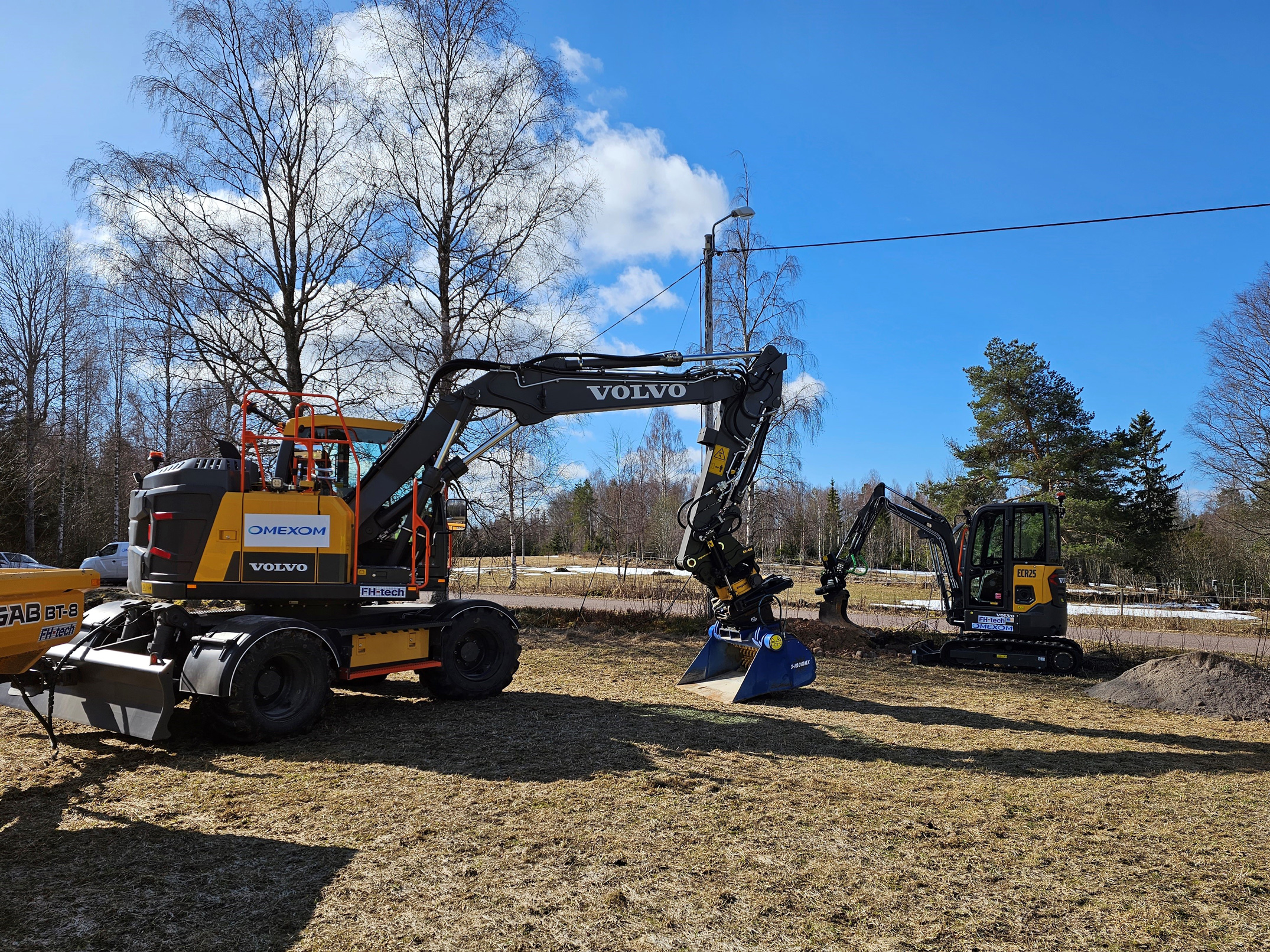 In addition, local stakeholders, including county and town council representatives, were invited to consider new opportunities to promote biodiversity in the region upon completion of the works. Some of the planned measures include building stone cairns and sandbanks, as well as enclosing transformer substations to facilitate the growth of lichens.
The old power poles will host bee hotels and nesting platforms for owls and other birds. These initiatives will help maintain local biodiversity in Sweden's environment around the project.