News
Replacement of 108 electric meters in Norway
On January 1, 2019, the Norwegian authorities requested the installation of new automatic electricity meters in homes. Permissions have been granted to extend the timeframe for sites where the intervention is more complex than for individual households.
On behalf of Haugerudhagan Housing Association, Omexom's teams in Norway are replacing 108 meters with new AMS smart meters in two buildings on Haugerudhagan in Oslo.  Thanks to a good team cohesion and an excellent planification of the operation, the teams managed to carry out this operation while minimizing the time of power cuts for the 108 houses connected to the meters.
Installation of 108 new intelligent AMS meters in Oslo
The mission was to replace two meters of different size and wear in order to install the new AMS meter, a smart meter. The local had to be demolished and a new panel had to be rebuilt with the AMS meter.
"It is obvious that a longer period without electricity could have bad consequences."
Haagensen Strøm Martin
Project Manager, Omexom in Norway
Changing a single meter is not a complicated operation, only here it was a question of two panels to which 108 homes were connected in total: 44 meters in one and 64 in the other. The objective was to connect them without a long interruption of the power supply, which could have been harmful for the households connected to them.
If a power cut is momentarily unavoidable during the first stage of the installation, Omexom's teams have installed a battery back-up to minimize the downtime. Only once the power is cut off, the department of electricity and electric mobility removes the switchboard.
"When the main switchboard of a block is torn out and 66 apartments have to be disconnected together with the associated common system, and then a new switchboard is installed with the existing cables connected."
Haagensen Strøm Martin
Project Manager, Omexom in Norway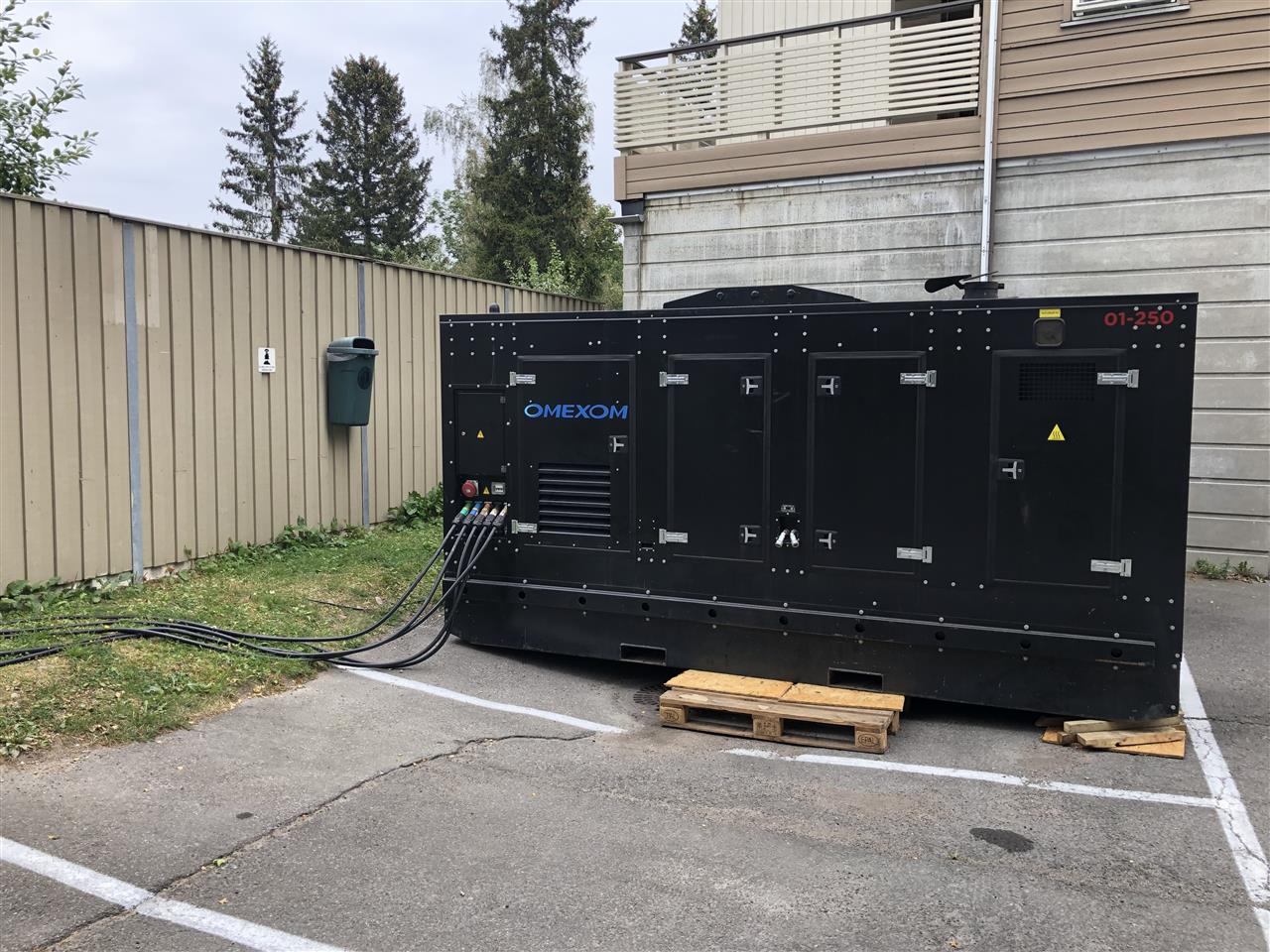 Expert teams – thorough and efficient
Omexom's teams were thorough, expert and efficient in completing the job in record time!
"Good planning is the key, we have good work routines in large housing associations and in industrial and commercial buildings."
Haagensen Strøm Martin
Project Manager