News
Dismantling project in Germany in a protected area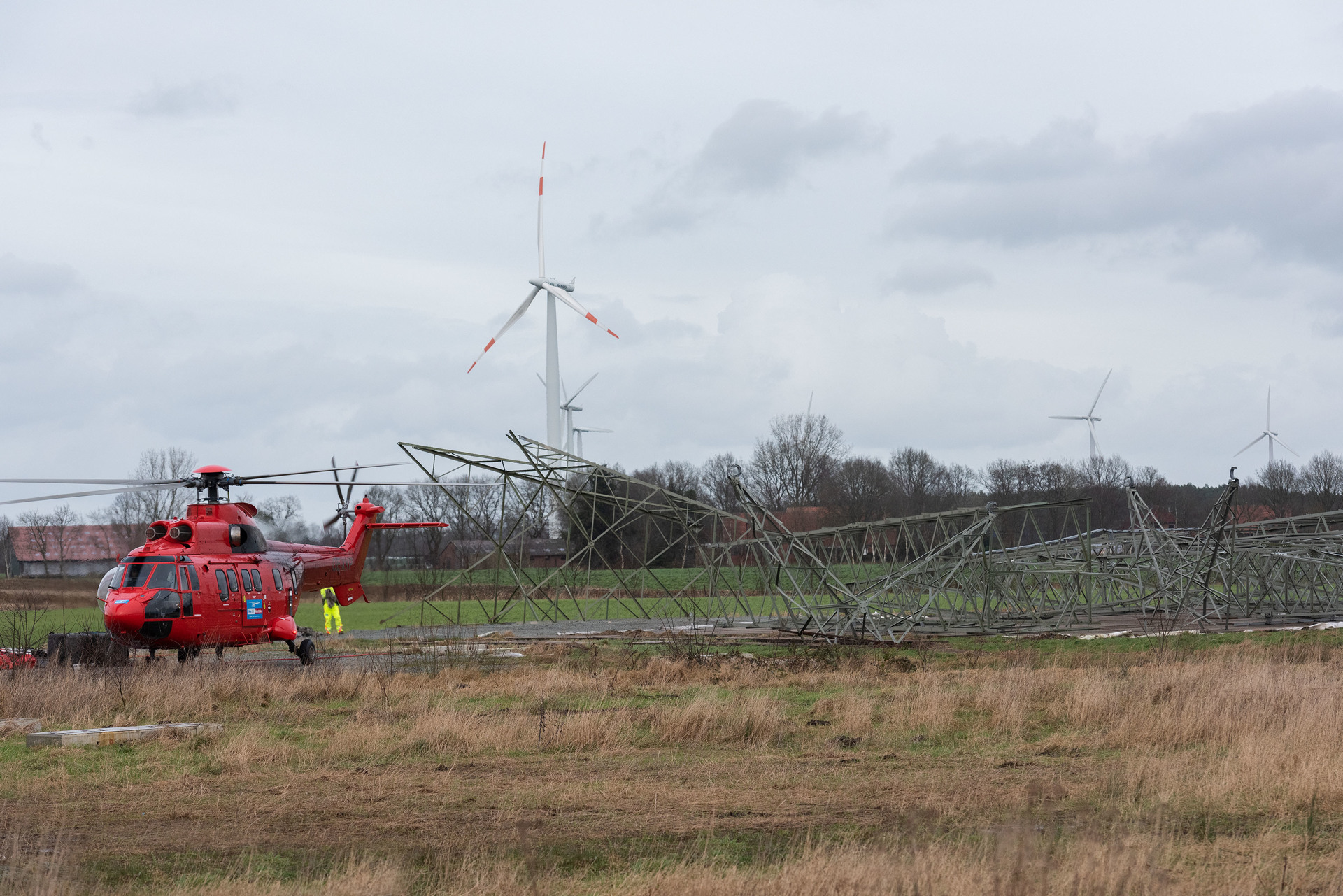 In August 2019, Omexom in Germany was awarded lot 5 for the construction of a 380 kV link between Emden/Ost and Conneforde. The assignment included the modernization of the existing 220 kV connection. Three of the pylons to be replaced were located in the Herrenmoor nature reserve between the municipalities of Zetel and Westerstede in the district of Friesland.
A rehabilitation and modernization project
The new 380 kV connection was fully commissioned at the beginning of April 2022 by TenneT TSO GmbH. The old connection between Emden and Conneforde is currently being rebuilt along the entire segment. 
The installation in a protected area was a special challenge for the project team.
Working in a nature reserve, and thus on particularly sensitive terrain, made the installation a very delicate task. Usually, the pylons are dismantled on site and shipped in containers, which was impossible in this case because of the marshy ground.
A special challenge for Omexom teams
In order not to damage the nature and landscape and to preserve resources, three towers of the existing link were removed from the marsh by helicopter.  
This operation required meticulous preparation. The towers had to be segmented in order to be able to take the various elements away by helicopter.  
The helicopter operation was spectacular, protected the nature and wildlife of Herrenmoor, and was very successful.  
Related article
Heliportation of a 70 year old pylon!
As part of the rehabilitation of existing sites, Omexom in Belgium  dismantled a 70-year-old pylon by helicopter in the province of Liege…