News
Episode 9 – Omexom Green Story: Recovering transformer parts and oil in substations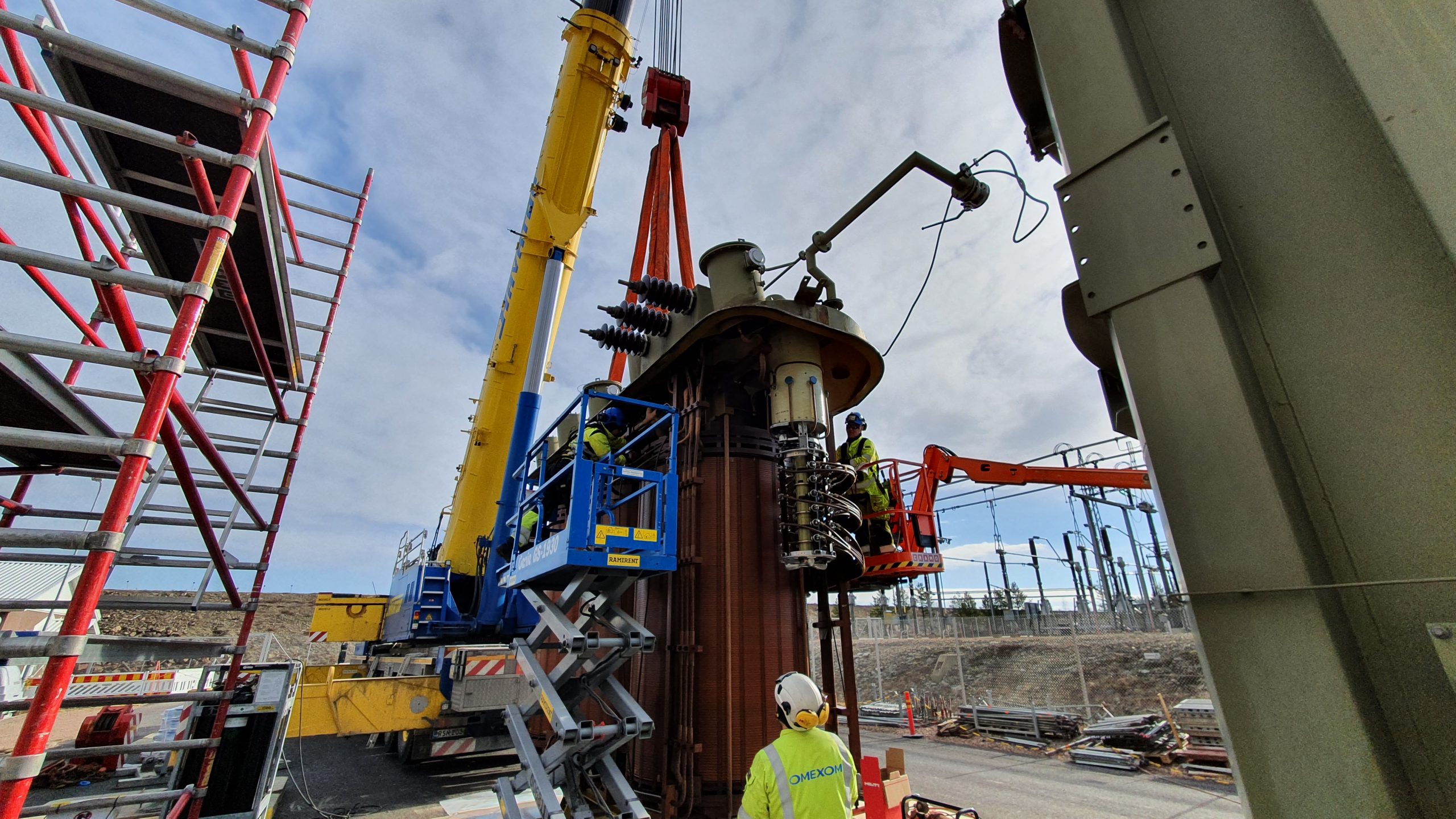 This episode of the Green Story takes us to Hikiä, Finland, where the local Omexom teams have developed a process to recover transformer parts and oil. In line with one of the three key areas of VINCI Energies' environmental ambition, Omexom in Finland reduces waste production by reusing transformer oil and spare parts and recycling any leftover materials. Thereby, the team does not only preserve the environment, but has created a service that provides substantial advantages for their customers. Let's have a look!
Recycling transformer parts and oil in substations
Power transformers are an essential part of the electrical grid. As their name indicates, they transform higher voltage into lower voltage and vice-versa, transferring electrical energy from one electrical circuit to another.
Transformer oil's primary function is to insulate and cool a transformer. Like any other substance, transformer oil deteriorates over time. It accumulates impurities, moisture, and oxidates, affecting its ability to perform as needed.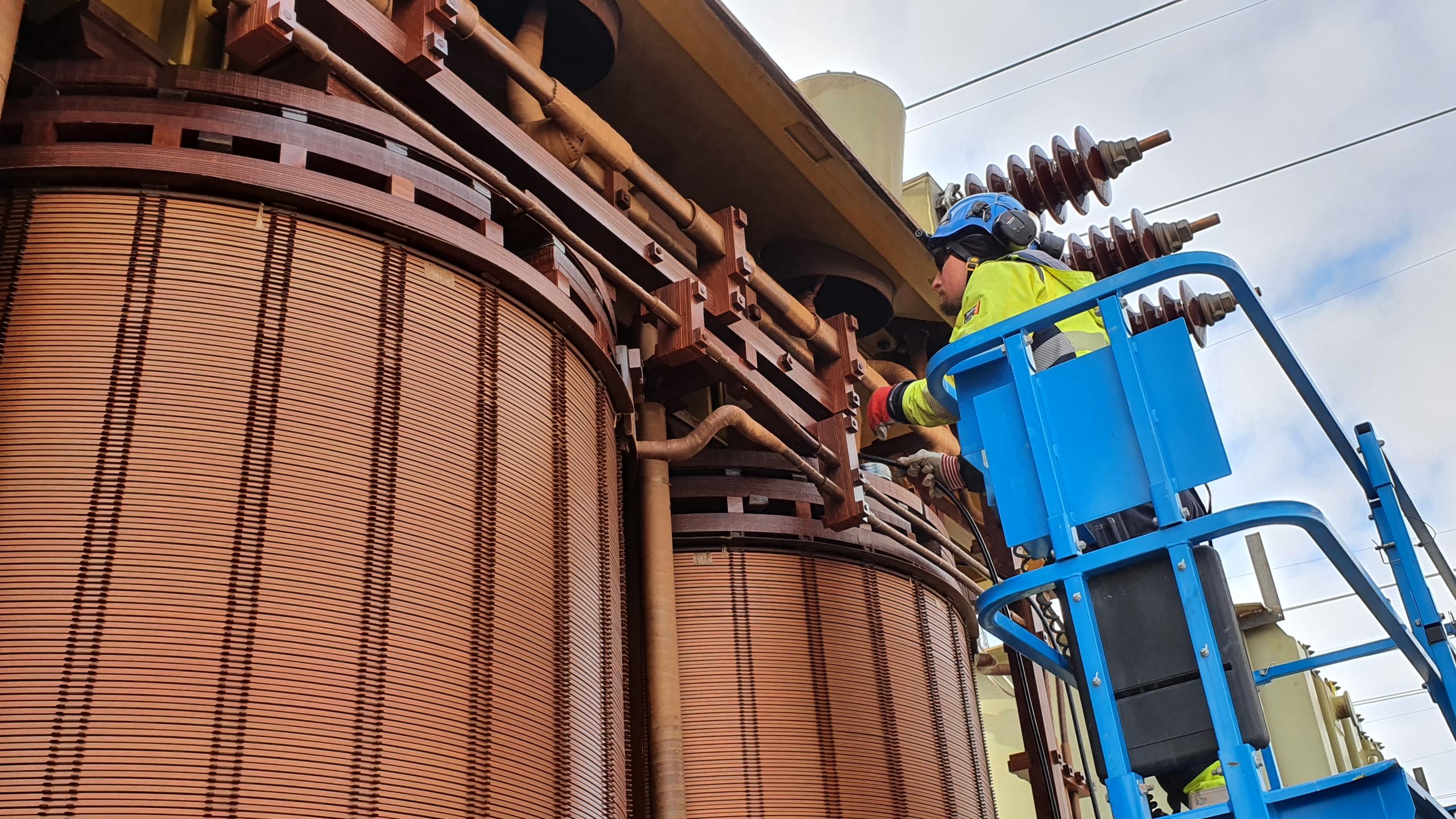 Environmental impacts of transformers and transformer oils
Used transformers contain many different materials, such as coal tar pitch composite from electrical control cabinets and switchboard panels, porcelain from electrical bushings, and scrap metal, like steel, aluminum, and copper.
While transformer oil's lifespan can extend to up to 30 years, it may have to be drained and changed at other moments, such as during maintenance interventions, in the event of failure or major leaks, or during switchyard upgrades. Traditionally, used transformer oil, especially at its end-of-life stage, has been treated in two ways: chemical detoxification, or incineration, creating negative impacts on the environment – but not so at the Omexom shop in Hikiä.
Reduce, Reuse, Recycle: A three-step approach
Teemu Luoto, Business Unit Manager at Omexom in Finland, explains that the transformer team bought its first devices in the '60s and the latest device five years ago to filter transformer oils that would otherwise be discarded. They also started suggesting recycled oils to customers whose work orders initially demanded a full oil change.
The initiative was well received, particularly for on-load tap changer (OLTC) maintenance type works, which often requires the drainage of oil that still is in a good overall condition. Today, filtered oil is almost always used in their maintenance. Large transformers containing thousands of liters of oil, Omexom's in-house ability to remove moisture and particles through mechanical processes such as filtering and vacuum handling, saves 15,000 – 20,000 liters of oil in 110 kV/40 MVA transformers and more than 100,000 liters in 400 KV/400MVA transformers.
Later, Omexom in Finland extended the reduce, reuse, recycle approach to the entire transformer, collecting and storing all intact parts from decommissioned transformers, then reusing the spare parts for repair works on other transformers.
Using the available materials there's no need to mine new metals. Also, you can extend transformer lifetime, so it is really feasible for the environment to refurbish our transformers.
Otso Takala
Project Manager Transformation
Transformers  being composed of a variety of metals, the circular economy approach starts with reducing, explains Otso Takala, Project Manager Transformation at Omexom in Finland: "Using the available materials there's no need to mine new metals. Also, you can extend transformer lifetime, so it is really feasible for the environment to refurbish our transformers," he says.
Only if there is really no more use for the parts, the team separates the different materials of the transformer, for example copper, other metals, and oily paper, and delivers these materials for recycling to official waste treatment companies.
Aside from reducing the impact on the environment, Omexom in Finland's initiative also presents significant advantages for their clients: Shipped from abroad, orders on new transfomers typically have lead times of around five to six months; within the current context the wait time increases up to a year.
"In some situations, the transformers are out of service due to failure and our customers always contact us," explains Teemu. "They are very happy when they call us to say they have problems with their transformer and we say, 'no problem, we can change or repair it immediately!'"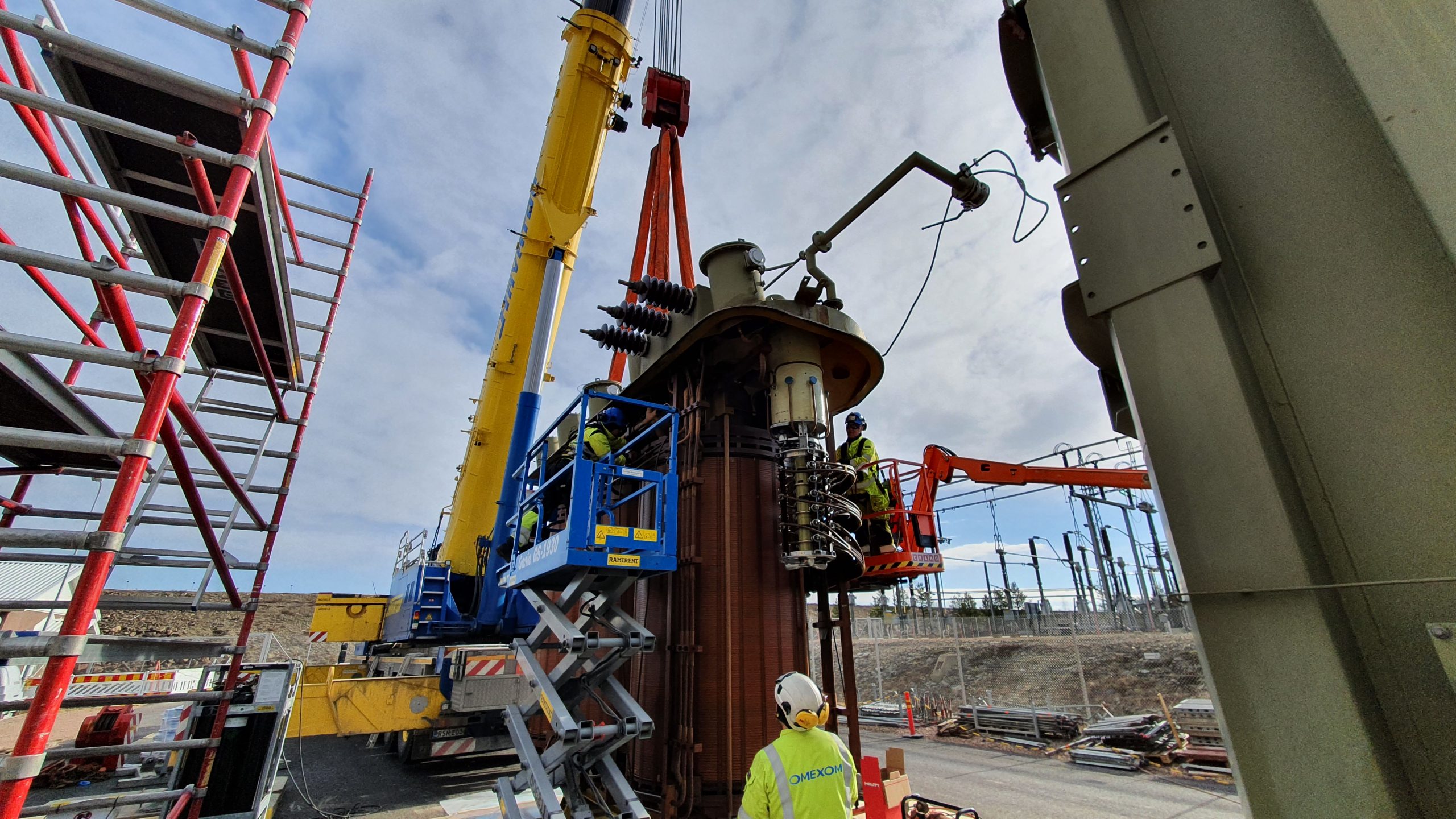 Transformer life extension: A service offer signed Omexom in Finland
Regular maintenance of transformers is a way to reduce the need for repairs and avoid serious transformer failures.
Often the technical life of the transformer ends at about 30 years, when the condition of the paper insulation is considered too weak and does not have the ability to withstand external voltage and short circuit stresses. Moisture in the transformer for example causes the paper insulation to deteriorate, which also loosens the windings mechanically and decreases the ability to mechanically withstand short circuits.
Omexom in Finland has developed a transformer refurbishment service that extends the life of the transformer and defers the investment in a new device by up to 20 years.
By drying the paper insulation, tightening the windings, checking and repairing device parts and connections, and filtering the oil, the team ensures reliable operation of the transformer for many years to come.
Omexom in Finland provides the refurbishment services at their facility in Hikiä and even on site. To carry out refurbishment projects all over Finland and even internationally, the team invested in mobile equipment, including a mobile low frequency heating system, oil treatment containers, and oil tank and vacuum pumps.
Last year, the Omexom team refurbished a 220 kV 125 MVA power transformer in Northern Finland, delaying its replacement by many years.
For now, most of the clients come from the transmission business and industry, but with regulations for the distribution networks changing, Otso anticipates an increase in refurbishment works on 110 kV transformers.