News
Omexom in Germany uses airborne wind turbines to generate energy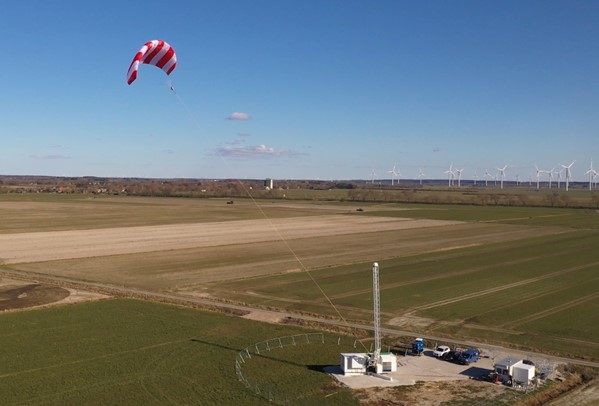 The use of altitude wind energy through airborne wind turbines enables more and better controllable energy to be generated from wind. Alongside EnBW, SkySails Group and Leibniz Universität Hannover, Omexom is involved in developing this innovation into an everyday companion and making a valuable contribution to the climate-friendly energy system of the future.
Omexom contributes to the energy system of tomorrow
In September 2021, the Offshore Division of Omexom in Germany successfully completed its work packages in the publicly funded research project SkyPower100. 
In addition to SkySails Power, EnBW and Leibniz University Hannover, Omexom was responsible for the site search, project planning, approval, development, foundation and grid connection of the high-altitude wind turbine in Klixbüll, Schleswig-Holstein. Omexom is once again committed to turning an innovation into an everyday companion and making a valuable contribution to the climate-friendly energy system of tomorrow. 
The project started in 2018 with the aim of researching the fully automated operation of a high-altitude wind turbine. The aim of the project is also to gain knowledge for the further development of this high-altitude wind turbine – also for use in countries with large open spaces or at sea. 
High– altitude wind turbines use the constant high energy wind at heights of up to 800 metres. The result is a steady production of electricity, so that with the help of high-altitude wind energy, more and more controllable energy can be obtained from the wind. The landscape intervention for the construction of airborne wind turbines is significantly less than with conventional wind turbines. In addition, the lightweight and compact design allows for the development of areas that are difficult to access. In addition, airborne wind turbines are particularly friendly to people and animals due to their slim design and the associated minimal shadowing and very low noise emissions. 
Therefore, airborne wind turbines have real potential.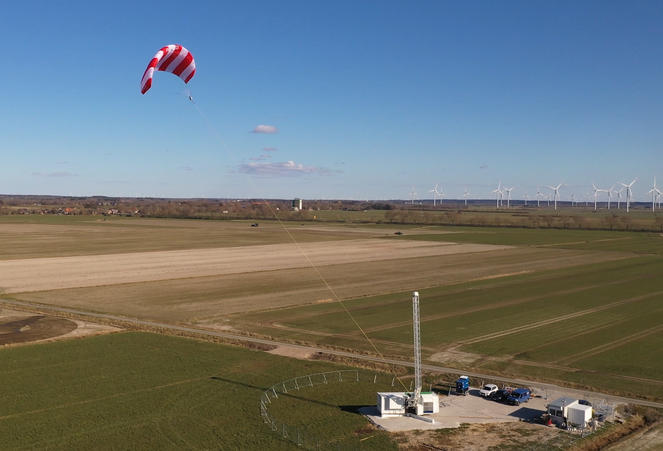 What is an airborne wind turbine?
An airborne wind turbine consists of a ground station with a cable winch in which a generator is integrated. To generate power, an automatically controlled kite pulls the winch string and the generator generates electricity. 
When the pull-string has reached its maximum length, the return phase begins: the kite is driven into a position where its pulling force is very low. The generator now works like a motor and winds the rope until the length of the rope is short enough for the next phase of energy production. This recovery process requires only a fraction of the energy generated during the performance phase. 
An important step in wind power innovations   
With the SkyPower100 project, Omexom has taken an important step in the future definition of certification processes for airborne wind turbines. Since the commissioning of the system, the first high-altitude wind turbines from the manufacturer have been marketed.
As a service provider, Omexom is always involved in customer follow-up projects due to its significant experience.