News
VINCI Energies acquires EWE Offshore Service & Solutions GmbH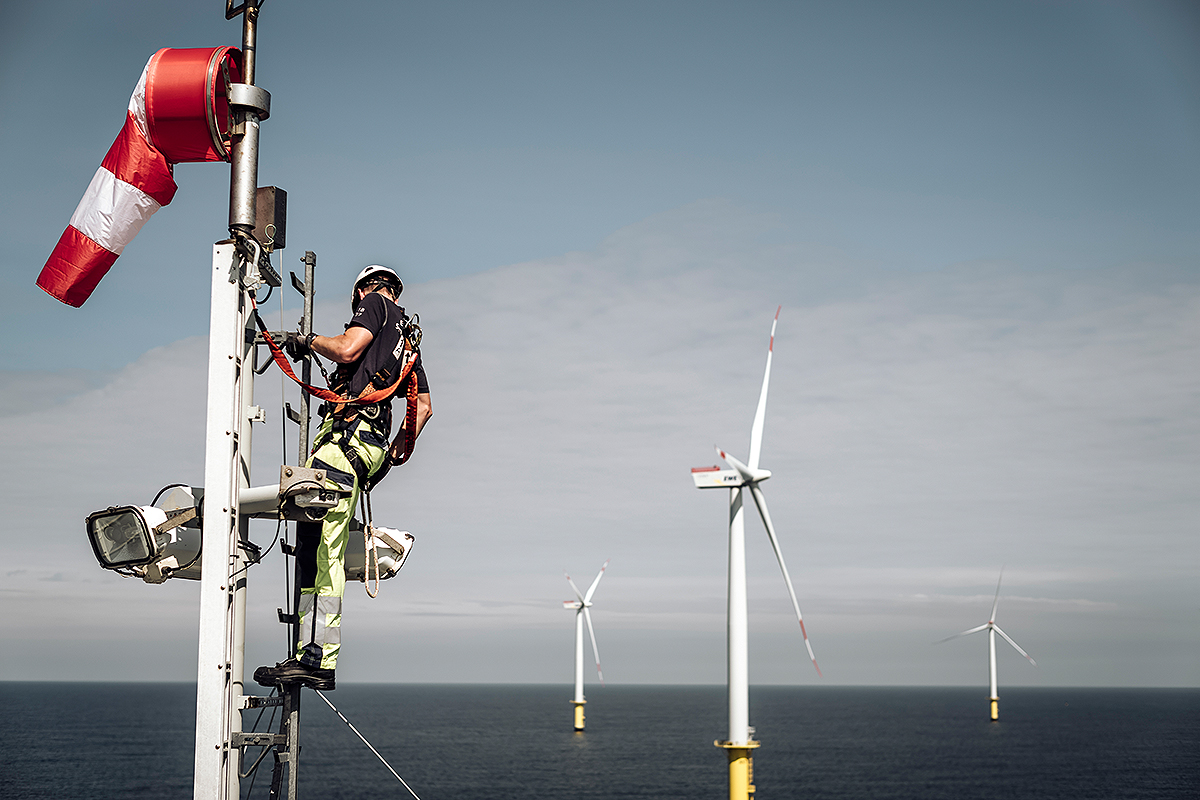 Through the Omexom brand, VINCI Energies acquires EWE Offshore Service & Solutions GmbH, a company specialised in project development and in the operation and maintenance of offshore installations.
Specialists in offshore windfarms
As a specialist in offshore wind power and market leader in the North Sea, EWE OSS is responsible for operations and maintenance management with its own 24/7 support service, as well as project development and engineering. In particular, the company has extensive expertise in high-voltage substations and information and communication technology (ICT).
Based in Oldenburg, Germany, the company has two locations in Emden and Borkum. In 2019, its 160 employees generated sales of €30m.
A strategic move
For VINCI Energies, this acquisition is a strategic move, as it extends Omexom's services in the offshore wind power market. It is planned to transform the company into VINCI Energies' offshore skills centre – a major milestone in making it a genuine integrator in the field of offshore electrical substations. VINCI Energies is taking over all EWE OSS's employees and facilities. EWE will continue to own the Alpha Ventus, Riffgat and TWBII offshore wind farms.
As part of the integration of EWE Offshore Service & Solutions GmbH into VINCI Energies Deutschland Industry & Infrastructure GmbH, the company will change its name to "Omexom Renewable Energies Offshore GmbH". It will become the new offshore division of the Omexom Transformation Business Area.

We are  investing in greater sustainability
"With this acquisition, we are not only investing in a growing market, but above all in CO2-neutral energy production and thus in greater sustainability. We are acquiring a competence platform that will enable us to expand our range of services and extend it to other markets and countries. In this way, we will become one of the leading independent providers of offshore wind power" comments Frank Westphal, Managing Director of VINCI Energies Deutschland Industry & Infrastructure GmbH.
Dr. Urban Keussen, Technical Director of EWE AG: "EWE OSS is one of the pioneers of offshore wind energy. We have been developing it for many years and it has good growth prospects. The sale of this business is a consequence of our reorientation and EWE's focus on the development of onshore wind energy. Within the VINCI Group, EWE OSS will benefit from all the growth and development opportunities that we wanted to find for this very involved and ambitious team."
Irina Lucke and Dr. Jan-Dirk kleine Holthaus, Managing Directors of EWE OSS, add: "For us, this transition is more than just a strategic partnership. For EWE Offshore Service & Solutions GmbH, the integration into VINCI Energies offers excellent growth opportunities and generates synergies that will enable us to access other markets."