News
Architectural lighting of the IPRES building in Dakar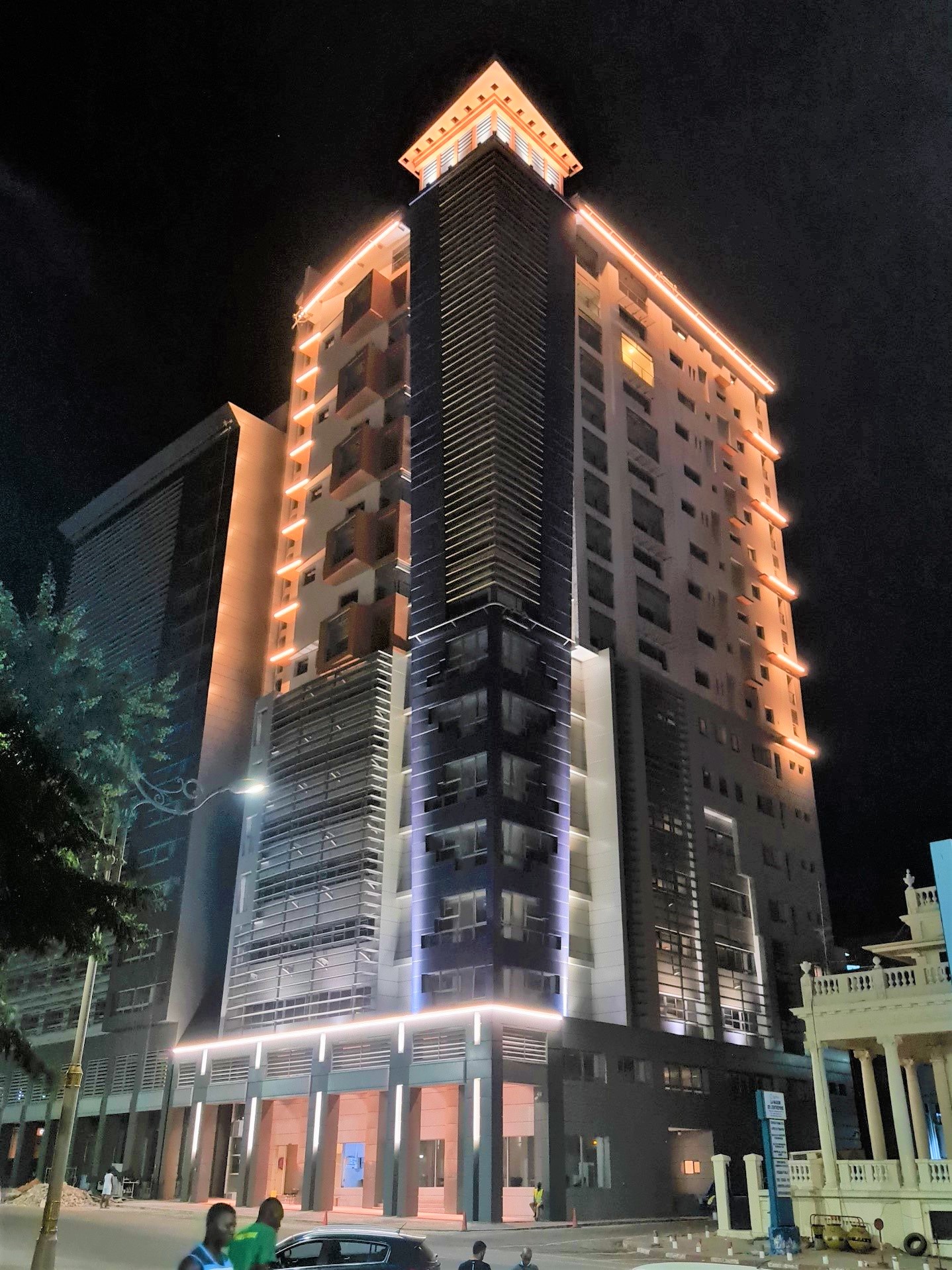 Since 16 October, visitors and residents have been able to admire the architectural lighting of the IPRES - Institut de Prévoyance Retraite du Sénégal (Senegalese Retirement Planning Institute) - building in Dakar. The project has been carried by Omexom's Engineering teams in France, in association with LSE, a subsidiary of Sogea Satom.
A synergy project
Ideally located in the heart of the Senegalese capital, the project consisted in the installation and cabling in accordance with the DMX/Ethernet protocol required to control the whole project.
The teams were able to work together on the final commissioning operations, including adapting the connections, setting the parameters of the control strips and projectors, adjusting the initial and final tests and finally creating scenarios in line with the expectations of the project owner and the local architect.
Since 16 October, visitors and residents have been able to admire this architectural lighting, which has enabled the IPRES building to become the jewel of the Place de l'Indépendance.
A great example of international synergy between different companies!
Workind during COVID-19 context
In the context of the current COVID-19 pandemic, Omexom set up an e-learning programme during the year enabling local teams to ensure the continuation of the project on site. With the reopening of the borders last July, the teams were able to work hand in hand while integrating a strict health protocol as well as the wearing of masks and social distancing.